Mercedes lives in a very humble place that she doesn't own. The place has been rented to her. She lives with her daughters whom she supports by selling fruits and seeds on the street. Mercedes sometimes washes other people's clothes on the river to support the family.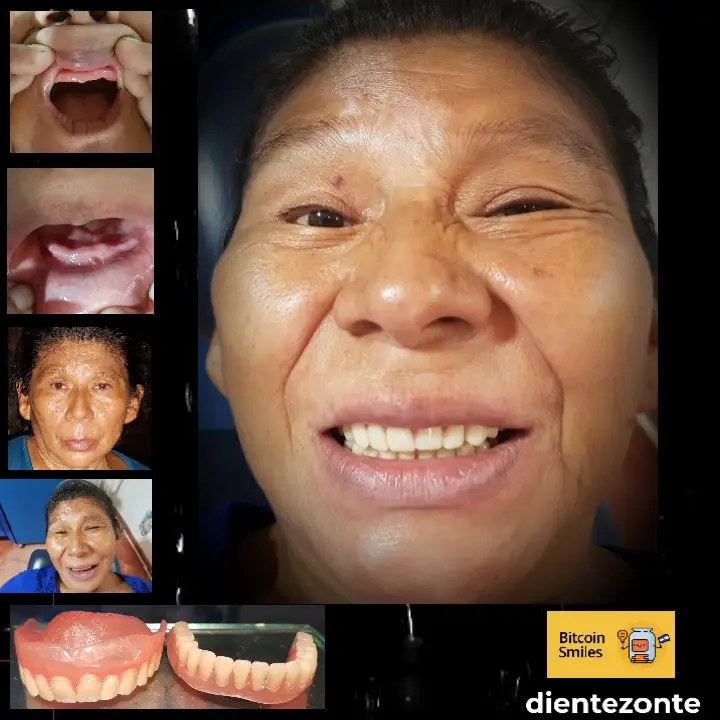 She's 57 years old and has no access to drinking water or electricity. She lost all her teeth when she was a teenager. She had a severely damaged jawbone and could barely chew when she arrived at the clinic.
For Mercedes, the impossible dream of smiling with no shame is now possible.
We bring smiles with Bitcoin
BitcoinSmiles is an initiative by BTCPay Server, Bitcoin Design & Diente Zonte clinic aiming to raise funds and provide free dental care to impoverished people living in rural areas of El Salvador.