Chepito is 73 years old and quite a cheerful person. He is a caretaker of the ranch. Chepito helps with raising chickens and eggs. At a young age, he remembers being in the barracks and having to work in the field.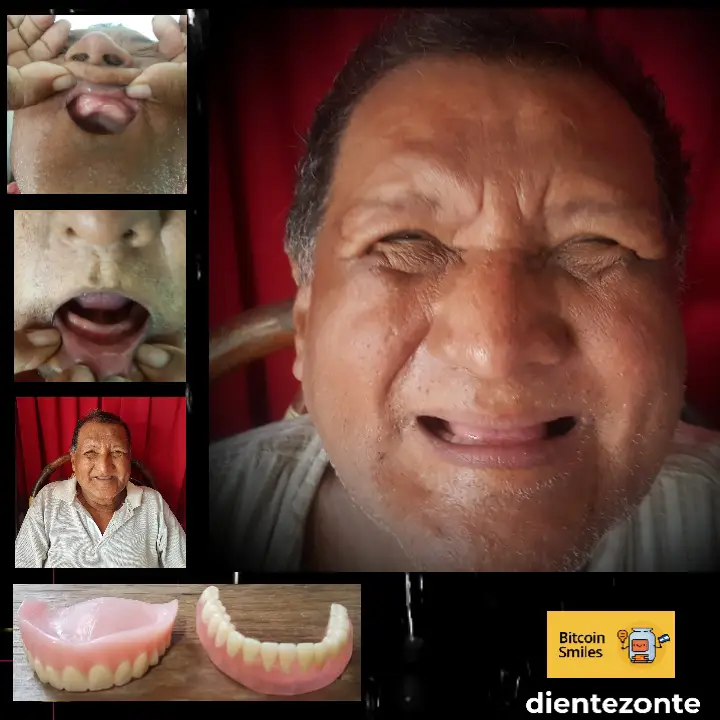 He moves with difficulty but has a great attitude. He suffered the loss of his teeth at an early age which caused severe bone loss and caused him trouble eating certain types of food. Chepito has tried several times to get dental care but without success, as many dental professionals decided it was due to difficulties that he had both health and economic.
We bring smiles with Bitcoin
BitcoinSmiles is an initiative by BTCPay Server, Bitcoin Design & Diente Zonte clinic aiming to raise funds and provide free dental care to impoverished people living in rural areas of El Salvador.