Manuel is 58 years old. He is unemployed for a long time, although sometimes he gets the opportunity to take care of a ranch. The little income he earns he uses to survive and in the care of his elderly mother.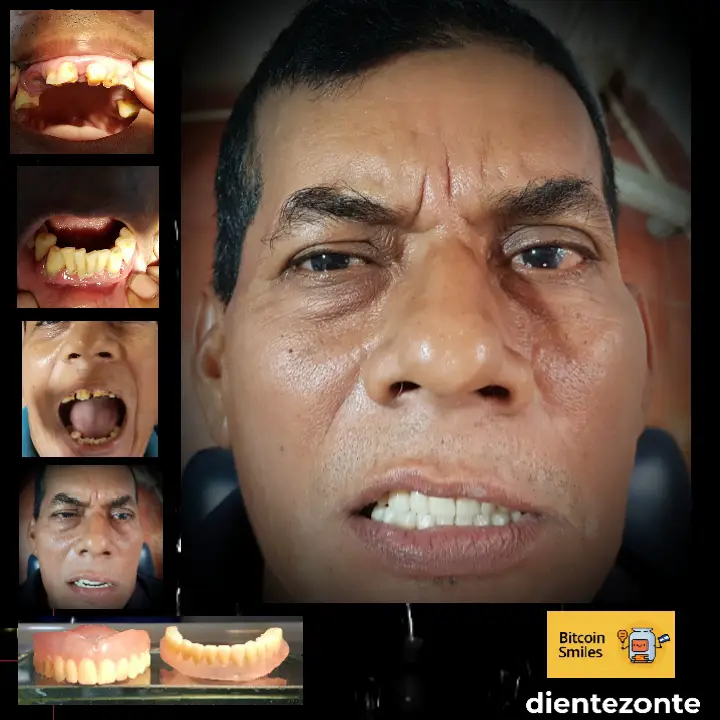 Manuel showed signs of malnutrition, chronic periodontal problems (purulent infection and extreme tooth mobility), bone loss, and excessive bleeding.
Manuel had all his teeth removed and his gum recovered. He never had access to healthcare and never believed he could chew again!
We bring smiles with Bitcoin
BitcoinSmiles is an initiative by BTCPay Server, Bitcoin Design & Diente Zonte clinic aiming to raise funds and provide free dental care to impoverished people living in rural areas of El Salvador.