Arcely is 50 years old and has 10 children. Unfortunately, one of her daughters who had special needs passed away.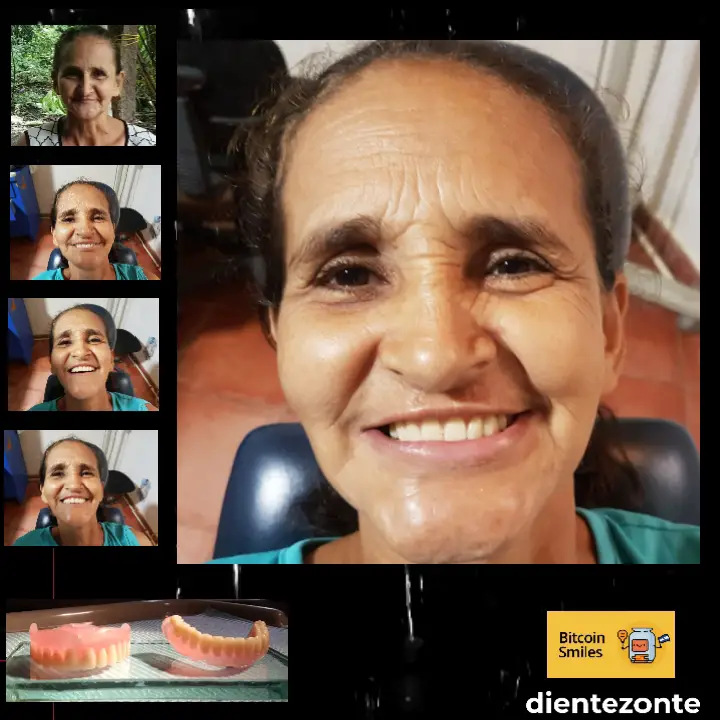 Aracely's father was one of the longest-lived in the community. He passed away at the age of 107. Her mother is 75. Aracely comments that like most people in her family, it's been 15 years since she had a proper dental checkup and teeth.
She also presented with malnutrition and severe maxillary and mandibular loss at our diagnosis. The hope of recovering her smile was the last thing she was going to lose, said Aracely.
We bring smiles with Bitcoin
BitcoinSmiles is an initiative by BTCPay Server, Bitcoin Design & Diente Zonte clinic aiming to raise funds and provide free dental care to impoverished people living in rural areas of El Salvador.