Dominga is a 67-year-old woman who has spent most of her life doing domestic work, working in the fields, and supporting her husband's fishing career.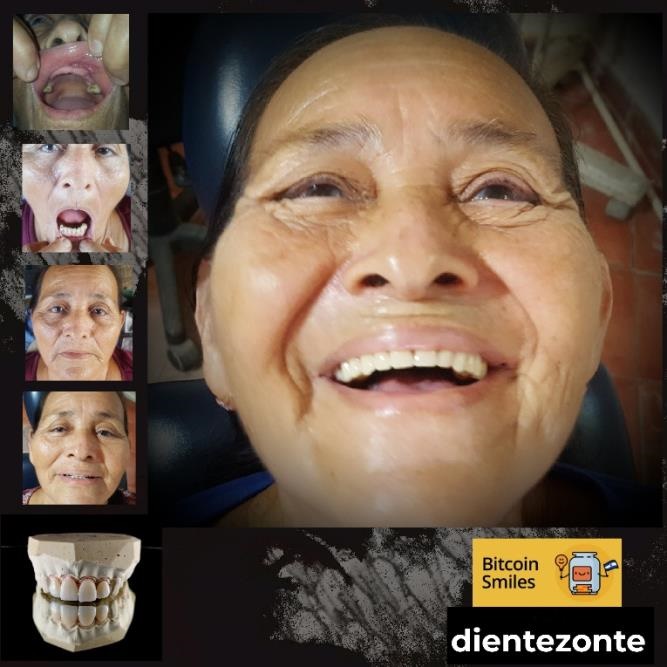 She also cares for her 13-year-old granddaughter, who recently suffered a stroke. However, despite her commitment to others, Dominga has neglected her own health. She has been waiting for months to have surgery for a herniated disc, which makes it difficult for her to walk.
Additionally, she hadn't seen a dentist in 35 years and needed extensive dental work. When we found her, her dental prosthesis was broken and her remaining teeth were badly worn down.
Thanks to Bitcoin Smiles, she received the dental care she needed and can now smile confidently once again.
BitcoinSmiles is an initiative by BTCPay Server, Bitcoin Design & Diente Zonte clinic aiming to raise funds and provide free dental care to impoverished people living in rural areas of El Salvador.