Misael is a 60-year-old farmer. He has vision problems and hypertension. In its
youth of him partially lost his teeth permanently.
He arrived at consultations with a fixed partial denture in bad condition (broken) that damaged his remaining teeth. Due to his poor economic situation, he had not been able to access dental services for decades.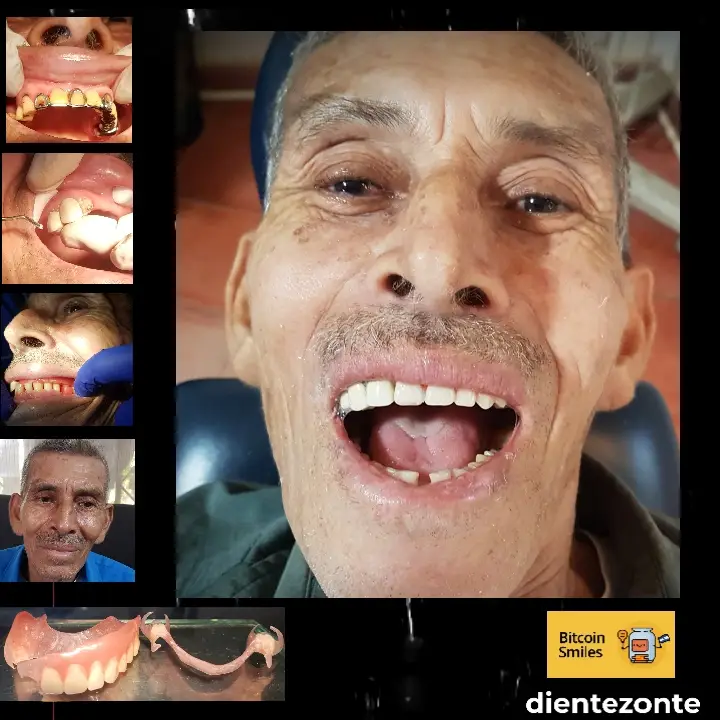 We have no words to describe the confidence and optimism regained by Misael thanks to his new smile.
We bring smiles with Bitcoin
BitcoinSmiles is an initiative by BTCPay Server, Bitcoin Design & Diente Zonte clinic aiming to raise funds and provide free dental care to impoverished people living in rural areas of El Salvador.