Santiago is 68 years old. He is a war veteran (he still has 3 shells in one of his arms), which makes it difficult for him to work properly. He has vision problems and he is hypertensive.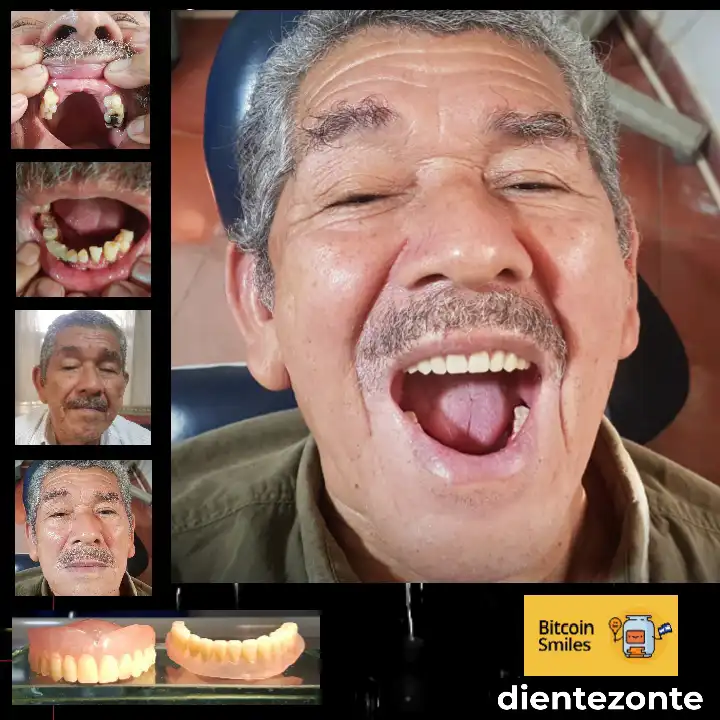 For 30 years he hasn't been receiving any sort of dental treatment. His teeth were damaged, infected, and with massive jaw bone destruction. We performed 19 extractions and regenerated the bone.
His gratitude towards receiving the prosthesis left a lump in her throat as he was waving goodbye to us.
We bring smiles with Bitcoin
BitcoinSmiles is an initiative by BTCPay Server, Bitcoin Design & Diente Zonte clinic aiming to raise funds and provide free dental care to impoverished people living in rural areas of El Salvador.