Amado, who's 78 years old, despite his age, tries to keep himself active and supports himself through fishing. A few years back, he was able to get his eyes operated on since cataracts almost made him blind.
Due to his limited financial resources, he had not seen a dentist in 15 years.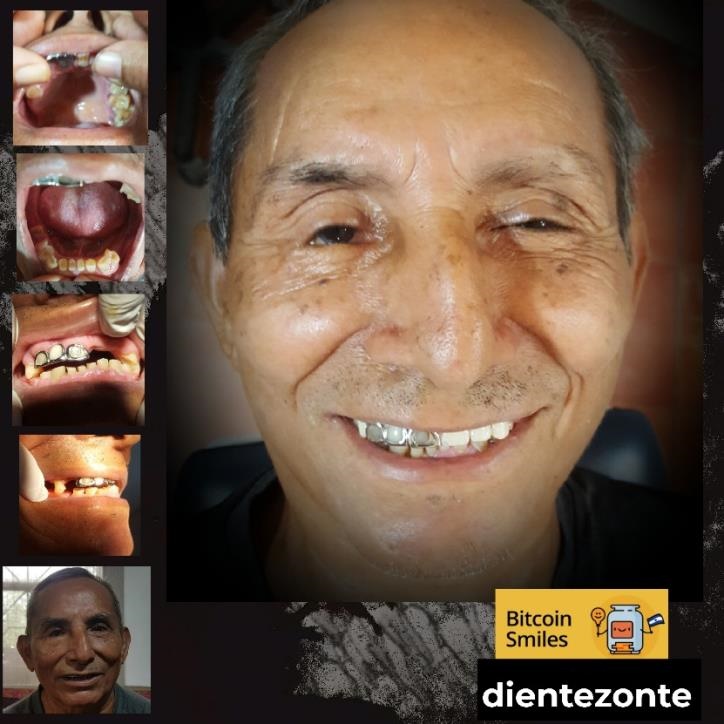 During his dental checkup, we found several broken, infected teeth that were loose. He also has a serious problem of grinding and wear that causes a certain deviation in his bite. We carried out multiple extractions, and after months of recovery, he received his prostheses, which will help him regain his chewing function.
BitcoinSmiles is an initiative by BTCPay Server, Bitcoin Design & Diente Zonte clinic aiming to raise funds and provide free dental care to impoverished people living in rural areas of El Salvador.