María Isabel is 65 years old and has always been dedicated to working in the field and doing the housework. Her tasks multiply since she has under her care a son with blindness who has had his leg amputated.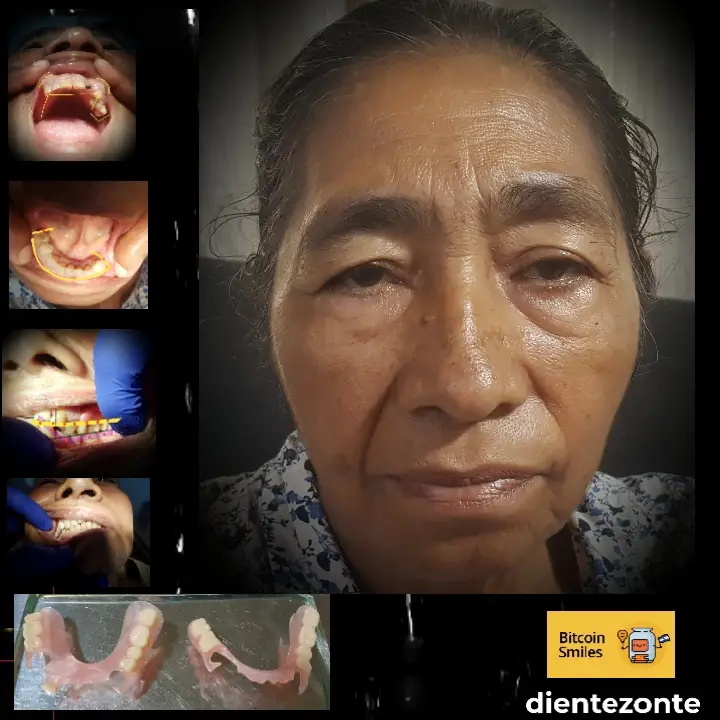 She is a person with few financial resources and sometimes survives on community aid. She has been suffering for 25 years of severe headaches and muscle problems with her back and neck.
The premature loss of her teeth has caused a severe loss of bone and other bony deformities. Her rehabilitation despite complexities and multiple physiotherapies is now a reality.
We bring smiles with Bitcoin
BitcoinSmiles is an initiative by BTCPay Server, Bitcoin Design & Diente Zonte clinic aiming to raise funds and provide free dental care to impoverished people living in rural areas of El Salvador.