María. A housewife whose limited mobility and deviated jaw was caused by a fall. Her Husband is a construction worker supporting the family.
She has spent half of her life without teeth. María requested that we add two metal crowns that belonged to her father. She was without teeth for most of her life.
She gives us an indication, that at least 2 generations (María and her father) suffered loss-premature teething of her, causing irreversible damage to her oral health.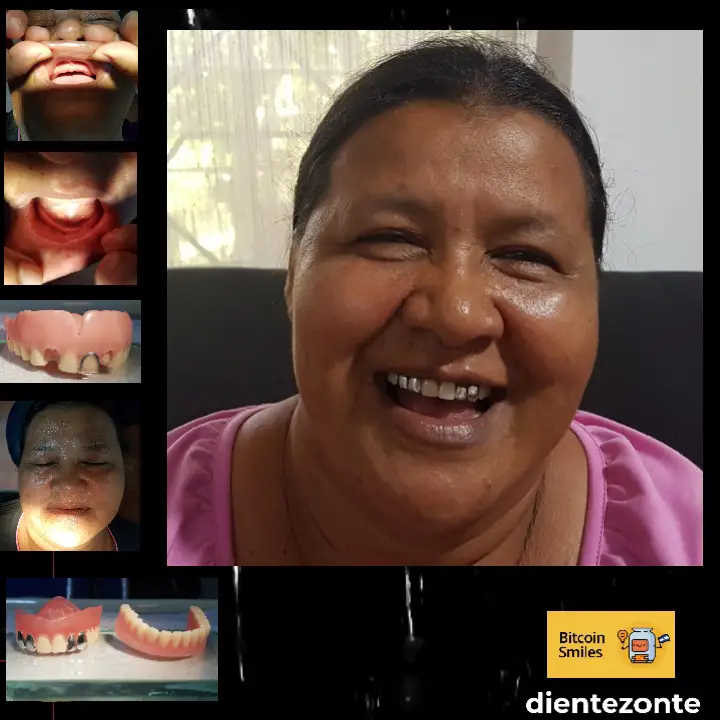 We bring smiles with Bitcoin
BitcoinSmiles is an initiative by BTCPay Server, Bitcoin Design & Diente Zonte clinic aiming to raise funds and provide free dental care to impoverished people living in rural areas of El Salvador.