Amelia, who is 62 years old, has dedicated her life to running the household and raising her five children, of whom only three have survived.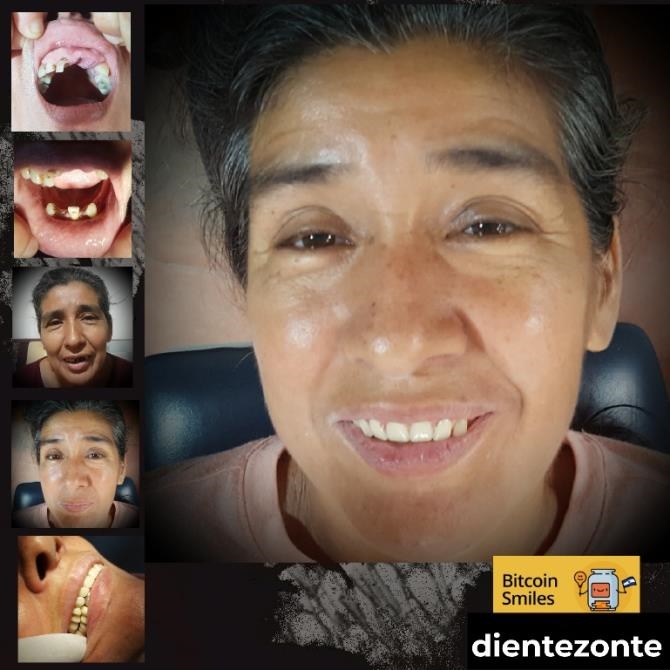 Despite her best efforts, she was unable to complete her education and has found it almost impossible to secure a formal job, leaving her with few options but to occasionally assist with caregiving or laundry. Unfortunately, her limited resources have made it difficult for her to access the help she needs.
For more than a decade, she's been grappling with serious issues with her remaining teeth, since she lost many of her dental pieces at an early age.
During her most recent dental examination, a severe periodontitis was discovered, causing both bone destruction and dental mobility. To solve the issue, she had to go through 14 tooth extractions, but it was all worth it as it enhanced the health and aesthetics of her gums.
What's truly amazing is that she was able to receive this life-changing treatment through your donations in Bitcoin. Now, thanks to the kindness of Bitcoin donors, she has a priceless new smile that brings joy to her life every day.
BitcoinSmiles is an initiative by BTCPay Server, Bitcoin Design & Diente Zonte clinic aiming to raise funds and provide free dental care to impoverished people living in rural areas of El Salvador.