Maura lives alone. Because of her age, she uses a wheelchair to move around. This makes it difficult for her to climb up or go upstairs, or even do a basic transfer to the city center for health assistance. Her children sought a better future abroad.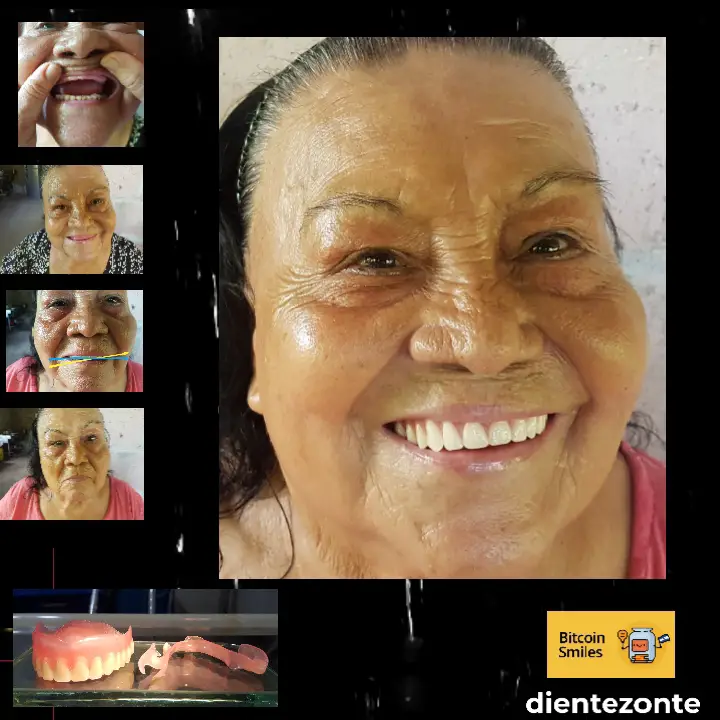 Maura remembers with joy and with the illusion of a girl, all her works hers in her youth and the upbringing of her children. She has persisted all her life and it shows her conviction and lucidity. In our visits to the community, we found that she had an old, broken prosthesis that was deformed/worn due to use and life.
We are beyond proud to know that Maura has her Bitcoin smile.
We bring smiles with Bitcoin
BitcoinSmiles is an initiative by BTCPay Server, Bitcoin Design & Diente Zonte clinic aiming to raise funds and provide free dental care to impoverished people living in rural areas of El Salvador.