María Dina is a 66-year-old woman whose life has been impacted by high cholesterol and blood pressure, as well as partial blindness caused by cataracts.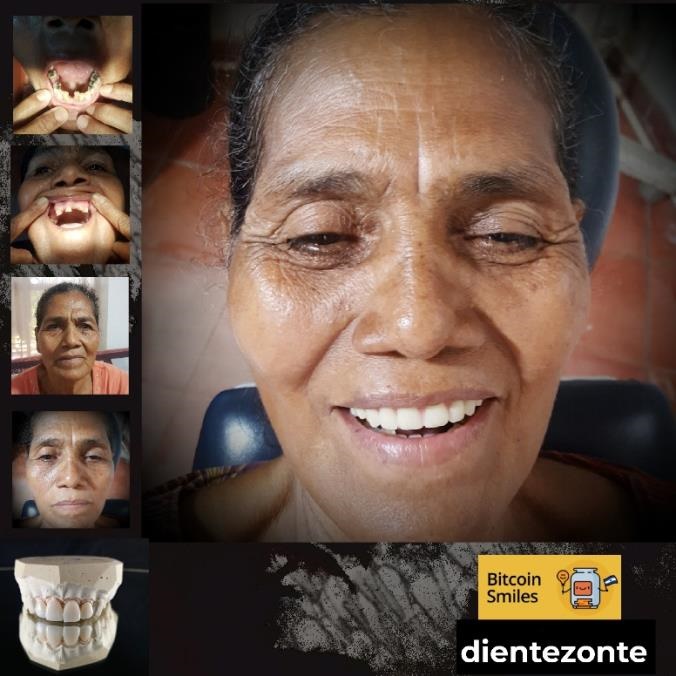 On top of that, she has struggled with dental issues for years, having lost most of her teeth at a young age. Though her four children have provided for her basic needs, her dental health has been neglected due to a lack of resources.
That's where Bitcoin Smiles comes in. Thanks to our intervention, Dina has undergone tooth extractions and gum care, followed by a months-long healing process. Today, we are proud to see her show off her brand new smile, made possible by Bitcoin.
We bring smiles with Bitcoin
BitcoinSmiles is an initiative by BTCPay Server, Bitcoin Design & Diente Zonte clinic aiming to raise funds and provide free dental care to impoverished people living in rural areas of El Salvador.