Williams is 58 years old. He works as a construction worker.He suffers from diabetes with hypertensive predisposition. According to William, he had tried to seek dental help but no one wanted to take care of his case.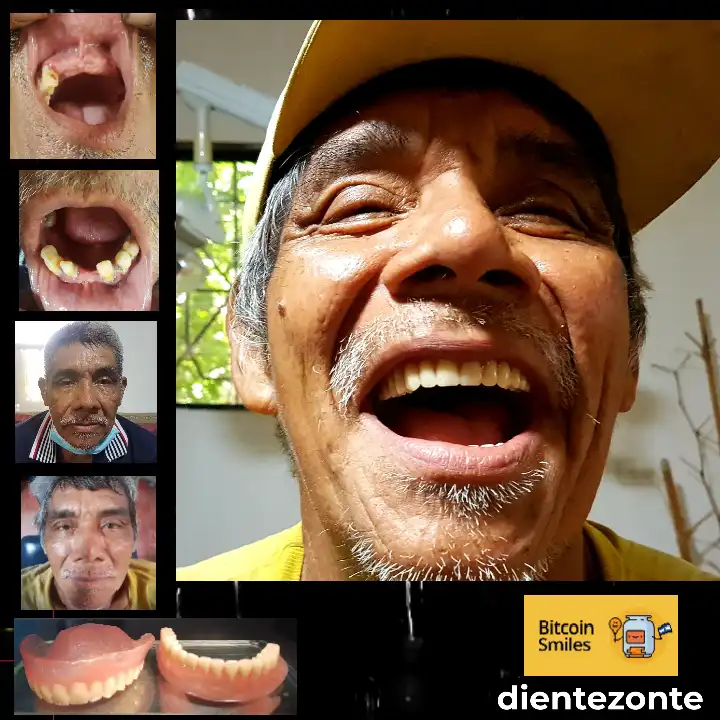 At the consultation he presented a generalized chronic periodontitis and destruction of his maxillary bone by a chronic infection that he suffered from for years. 17 teeth were extracted in necrotic state (dead or in decomposition) and underwent therapy radical antibiotic to regain your health oral.
We bring smiles with Bitcoin
BitcoinSmiles is an initiative by BTCPay Server, Bitcoin Design & Diente Zonte clinic aiming to raise funds and provide free dental care to impoverished people living in rural areas of El Salvador.