Sixty-six years old Guillerma has spent 40 years without teeth. She has survived her whole life making tortillas and sometimes working in the field. Five years ago, Guillerma had an accident that led to her left arm fracture and severe pain and deformity that makes her day-to-day work in the field very difficult.
She is the mother of 6 children, who sometimes helps her with necessities. Unfortanteully modest life hasn't left access to her dental rehabilitation.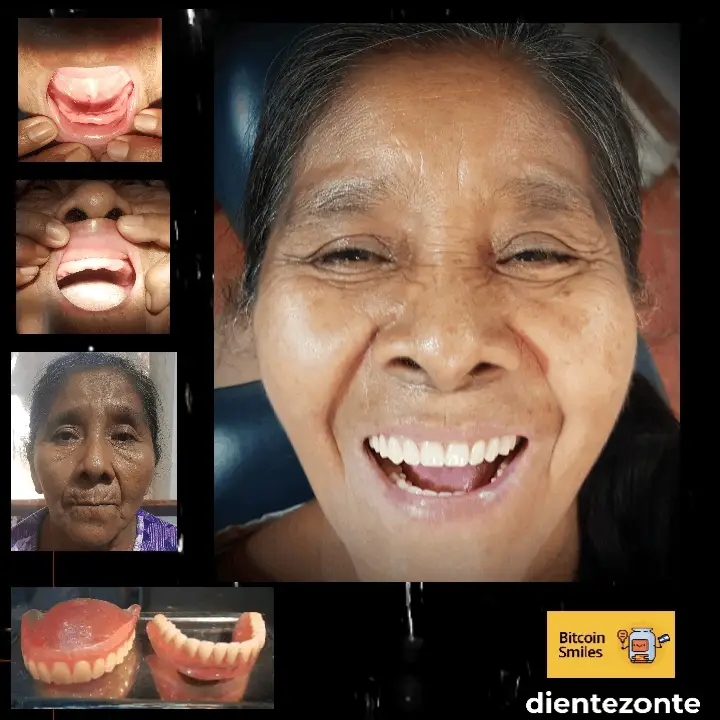 Once she saw her finished prosthesis, Guilerrma burst into tears with her new smile.
We bring smiles with Bitcoin
BitcoinSmiles is an initiative by BTCPay Server, Bitcoin Design & Diente Zonte clinic aiming to raise funds and provide free dental care to impoverished people living in rural areas of El Salvador.