Blanca Marina is 53 years old. She suffers from low weight and malnutrition but still works hard in the field and as a housewife. She has eight children, for whom she sacrificed to bring food to the table.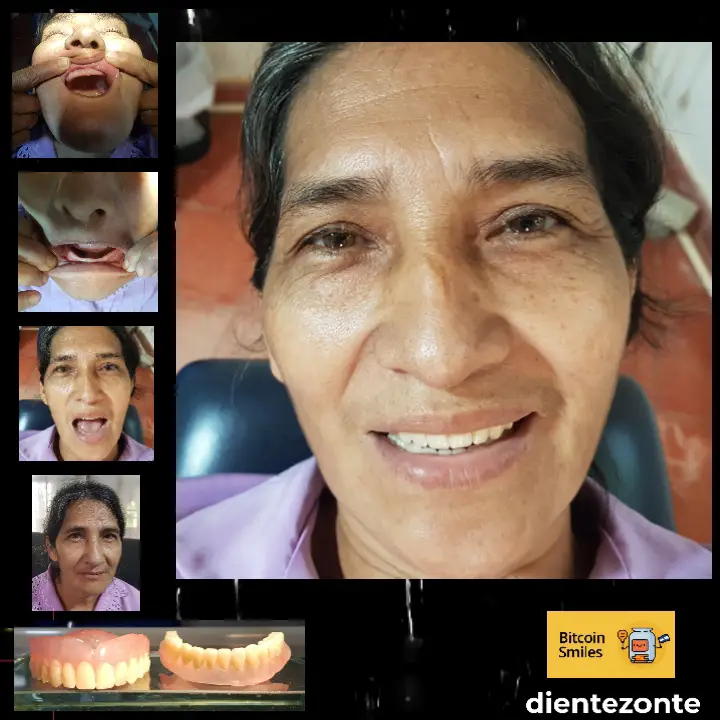 It has been more than 12 years since she attended a clinic to extract the last tooth that she kept. No teeth and no diet balanced and healthy, her cholesterol has incredibly increased.
Blanca has come to our clinic, barefoot to most of her dental appointments. She walks several kilometers from the mountain. "It doesn't matter how far I have to go," she says, "as long as I can smile again".
We bring smiles with Bitcoin
BitcoinSmiles is an initiative by BTCPay Server, Bitcoin Design & Diente Zonte clinic aiming to raise funds and provide free dental care to impoverished people living in rural areas of El Salvador.