Marceline is 50 years old. She never went to school and has battled all her life to barely survive.
She is the mother of 5 children. Between her daily chores taking care of the little ones and helping them with homework, she's working on a farm. With Marceline's case, we had a dozen of extractions, since all the dental pieces were in the state of decomposition with severe damage to the bone.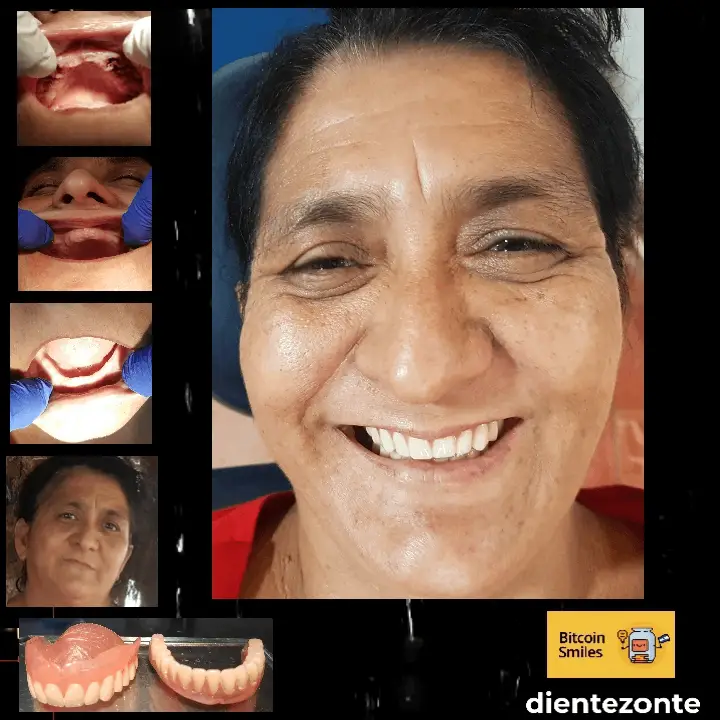 As far as she remembers, Marcelina always had trouble consuming food. Getting new dentures was unimaginable for her.
We bring smiles with Bitcoin
BitcoinSmiles is an initiative by BTCPay Server, Bitcoin Design & Diente Zonte clinic aiming to raise funds and provide free dental care to impoverished people living in rural areas of El Salvador.