3 years ago Victor and his wife suffered a tragic accident that left Victor in intensive care with multiple fractal injuries causing the loss of almost all of his teeth and according to the doctors very low probability of recovery and ability to walk.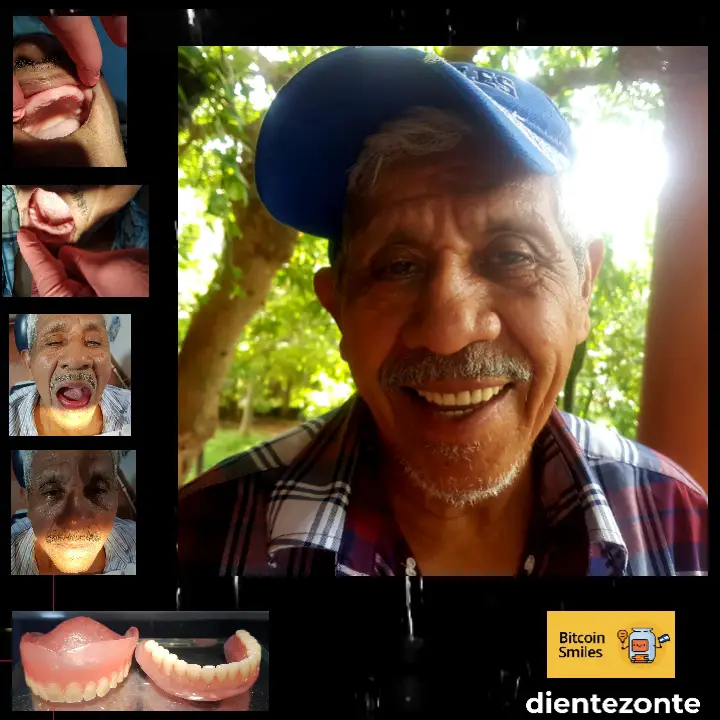 Procedure: Hygienic phase: periodontal condition + 13 extractions (preliminary) Rehabilitation phase: complete flexibility.
Victor is now fully recovered and with a beautiful smile.
We bring smiles with Bitcoin
BitcoinSmiles is an initiative by BTCPay Server, Bitcoin Design & Diente Zonte clinic aiming to raise funds and provide free dental care to impoverished people living in rural areas of El Salvador.