Don Raúl is 78 years old and retired. It's been a couple of years since he was diagnosed with Parkinson's disease, but tremors and difficulty walking and moving to prevent him from staying active and working on a daily basis grinding corn.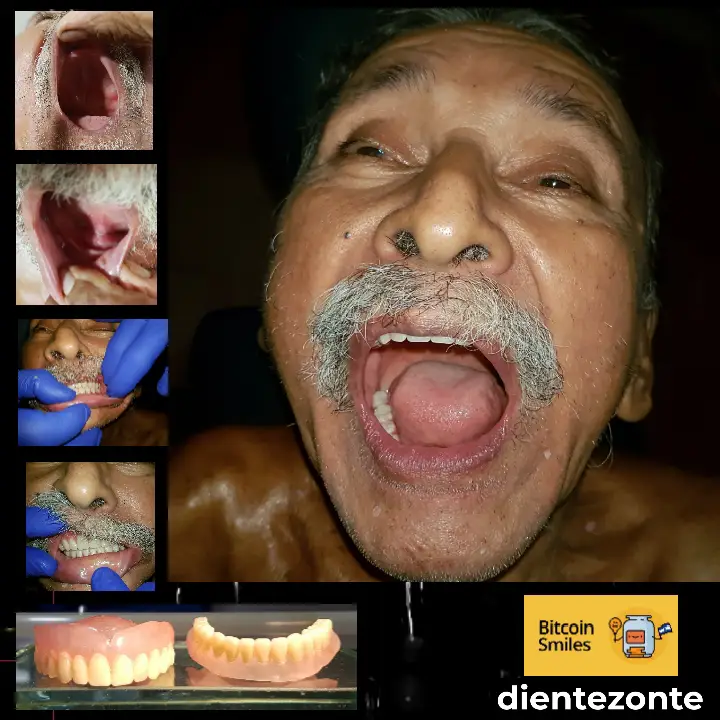 20 years ago Raúl had a traffic accident in which he almost lost his right arm. He had reconstructive surgery on his shoulder and had the joint replaced, but he could never recover its functionality of it.
For years he had problems with his teeth and 5 years ago his last molar was extracted. Thanks to Bitcoin, he has been able to rehabilitate himself with his complete dentures.
We bring smiles with Bitcoin
BitcoinSmiles is an initiative by BTCPay Server, Bitcoin Design & Diente Zonte clinic aiming to raise funds and provide free dental care to impoverished people living in rural areas of El Salvador.