Reyna is the mother of five. She takes care of her home and her husband. For years she's been suffering from hypertension and 35 years ago she lost all of her teeth.
"It wasn't easy getting used to life without teeth", Reyna says.
Her lack of teeth also triggered digestive problems and gastric reflux. Reyna didn't have funds to change her earlier poorly made prosthesis that has been causing her problems for a decade causing irritation and oral mucosa.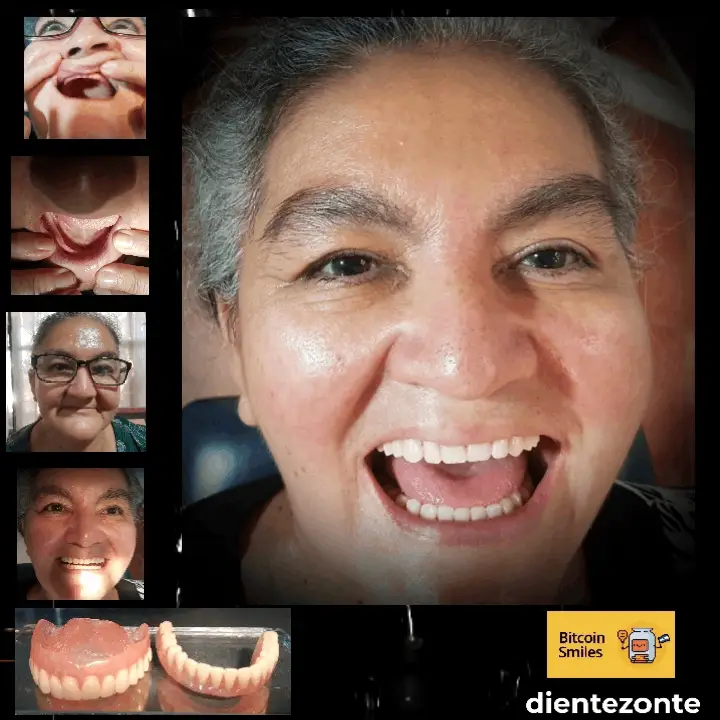 Reyna takes care of her grandchildren in her spare time and is also supported by her children. We're proud that Rayna's smile is back!
We bring smiles with Bitcoin
BitcoinSmiles is an initiative by BTCPay Server, Bitcoin Design & Diente Zonte clinic aiming to raise funds and provide free dental care to impoverished people living in rural areas of El Salvador.