Pablo is 74 years old and has devoted his entire life to masonry and construction.
He also cares for ranches on the beach, which helps supplement his living expenses. He has suffered from a peptic ulcer for years, has recently suffered from fainting spells and weakness, and is susceptible to progressive nervous system problems.
Pablo's recovery process lasted for 3 months and he underwent 6 surgeries that made his lower teeth reconstruction possible.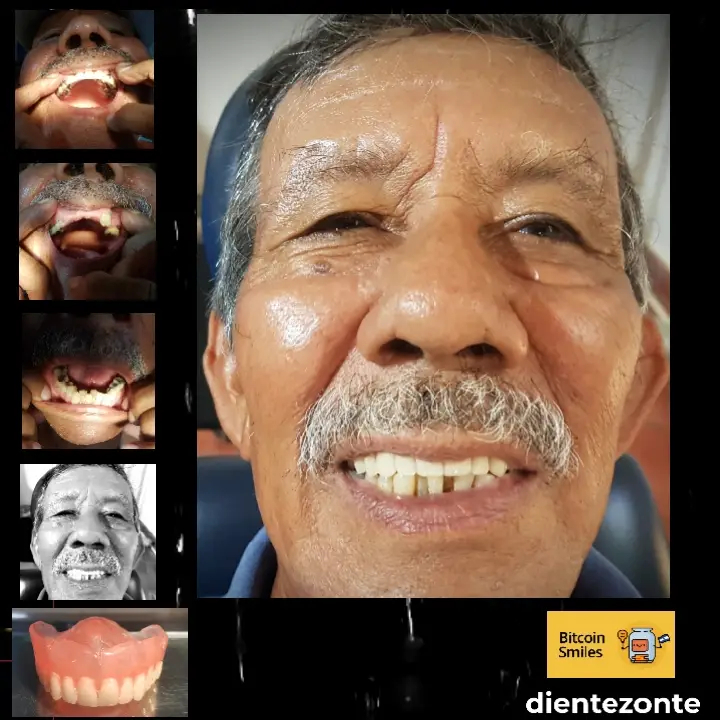 We bring smiles with Bitcoin
BitcoinSmiles is an initiative by BTCPay Server, Bitcoin Design & Diente Zonte clinic aiming to raise funds and provide free dental care to impoverished people living in rural areas of El Salvador.