Antonia is 50 years old and most of her life has been spent taking care of the cornfield, doing tortillas, and working on the chores of the house. In addition, she is the mother of seven children.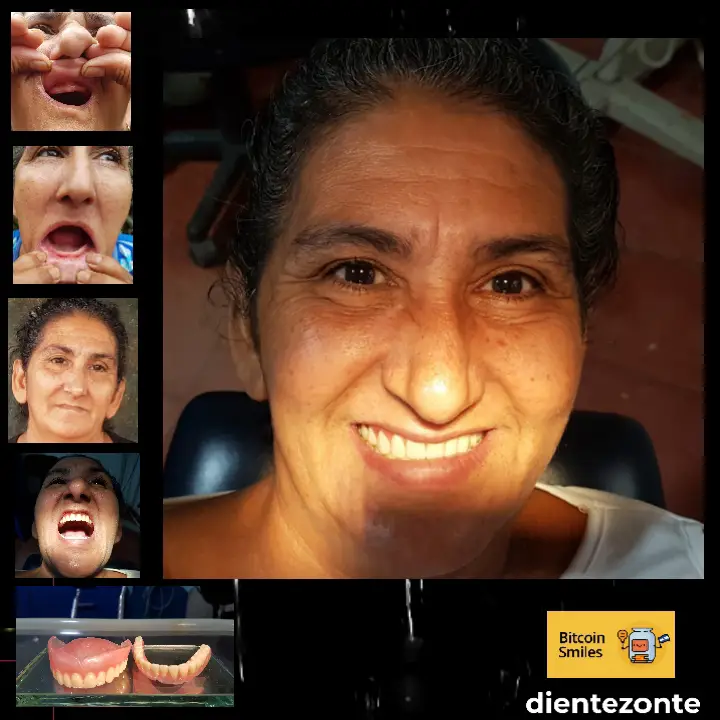 They are also dedicated to harvesting corn. A few months ago she was very convalescent of a strong viral process, but recovery from it has been satisfactory. It's been over 4 years since she severely lost her bone mandibular and all her teeth. We're thrilled to restore confidence and dignity through her oral rehabilitation
We bring smiles with Bitcoin
BitcoinSmiles is an initiative by BTCPay Server, Bitcoin Design & Diente Zonte clinic aiming to raise funds and provide free dental care to impoverished people living in rural areas of El Salvador.