Thomas is 73 years old. He is hypertensive and pre-diabetic. He survives by selling ceviche and seafood. He lost part of his teeth when he was very young. The remaining teeth have severe wear from grinding (bruxism) that causes sensitivity and periodontal problems.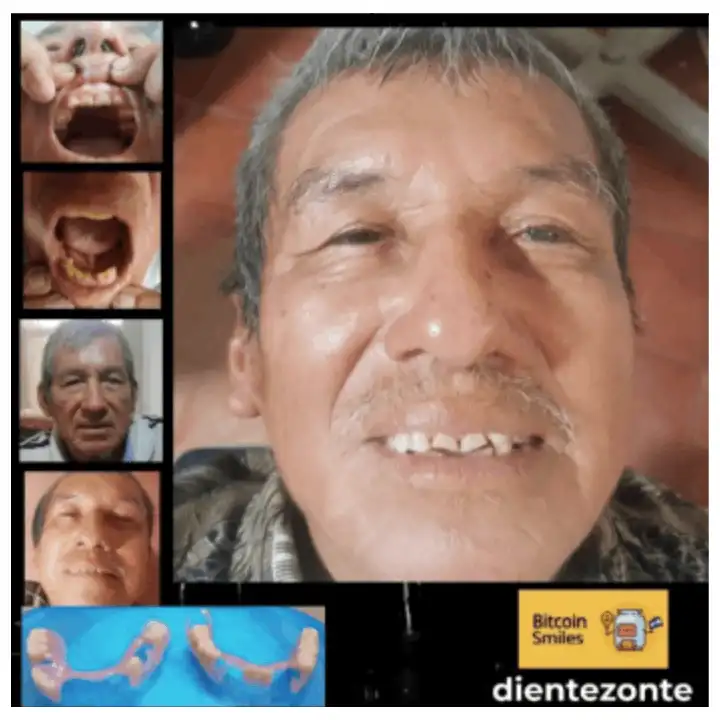 When he was young he used to play football, but in a match, he got an elbow in the face that left him in the hospital with total blindness in his left eye.
Today he regains his trust and teeth thanks to Bitcoin.
We bring smiles with Bitcoin
BitcoinSmiles is an initiative by BTCPay Server, Bitcoin Design & Diente Zonte clinic aiming to raise funds and provide free dental care to impoverished people living in rural areas of El Salvador.